An efficient content distribution system with Heysquid
Design and manage your customer and partner dataflows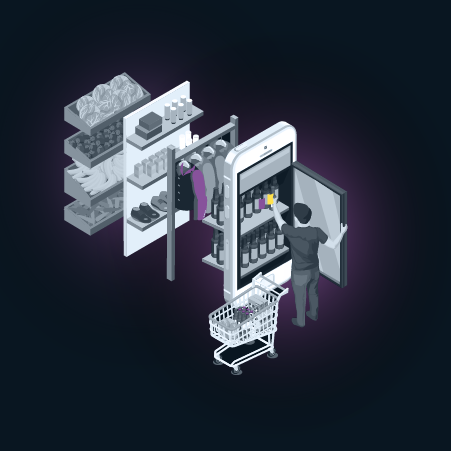 Heysquid includes interfaces that allow you to customize your delivery and export flows in a few clicks.
In these conditions, you can target your audience by integrating their profile as one of the delivery parameters.
For magazine publications, Heysquid supplies the print production lines by allowing the distribution of sections and covers to different suppliers.
The re-import of data is also within the reach of Heysquid, which, in its specialization for the automotive industry, supports translation returns and their reconciliation in the document pool.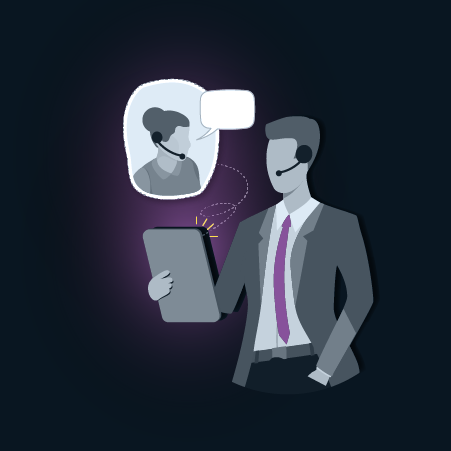 4D CONCEPT creates software for the use of documentation through products or specific developments such as design and management portals or apps for different types of terminals.
Heysquid also supports the use of office automation and collaborative information technologies, automatically indexing their content while preserving their security and integrity.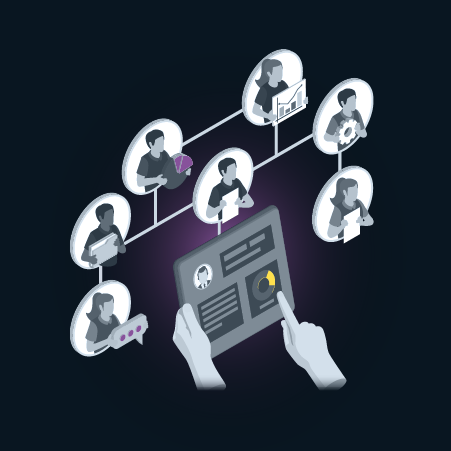 Effective project management requires, above all, complete control and visibility of all the actions and interactions that make up a project..
In order to respond to this, Heysquid has the ability to interface easily with all digital technologies for the cloud, through the support of XML or JSON.
The possibilities around Heysquid can thus be multiplied: adding an online sharing service, connecting to a virtual assistant, interfacing with an ERP or a CRM.
As an example, read how one of the world's most famous restaurant guides uses Heysquid interfaced with Salesforce CRM to retrieve inspection results.
AN OPTIMAL DELIVERY SYSTEM FOR YOUR ORGANIZATION
Heysquid is a quality content delivery system that facilitates the organization and management of businesses: as an Enterprise Content Management (ECM) solution, it is also supports you in the deployment of your strategy, so that the objectives of your company and your end-users are perfectly satisfied.
In order to offer you an optimal distribution system for all your content, Heysquid helps you build your digital strategy step by step.
The Heysquid solution can distribute the most suitable contents to your audience and combine all the steps of the marketing strategy:
Content management
Development of search queries
Definition of your ideal target
Heysquid is a tool for managing and distributing print and Web content, allowing you to offer maximum and personalized optimization for your entire publishing system.
The solution is also ideal for enterprise content management: you create qualitative content, with an effective inbound marketing strategy to attract your future customers.
This content delivery system can also allow you to easily improve the user experience and reduce bandwidth costs.
This content delivery system can also allow you to easily improve the user experience and reduce bandwidth costs.
Enfin, la solution The Heysquid solution ensures optimal security, which can sometimes be lacking in content distribution systems.
It also guarantees the protection of your data, in compliance with the European General Data Protection Regulation: with Heysquid, you can be sure that your information is safely kept, in complete security.
The Heysquid solution is a system for the distribution of print and web content, personalized and optimized with the queries chosen by you.
With Heysquid, be sure to distribute the right information, content, deliverables to the right target, third-party information system, end customer, marketplace, etc.
You have control over the strategy, Heysquid optimizes the contents and uses the best method of distribution to the most suitable audience.
You distribute more content, faster and in an optimal way to your different audiences: you don't have to define yourself the most suitable content to your audience, Heysquid takes care of it for you.
Provide direct access to information through a modern connected or disconnected interface including apps and business portals.
Heysquid is a distribution system that allows you to consult qualitative and professional contents, for different terminals, adapted to your audience.
Use the best media adapted to your audience, in order to gain readability and visibility on your company and its various offerings.
The user experience is thus facilitated and intelligently improved, regardless of the chosen media: you will be able to gain customer satisfaction more quickly!
Extend your scope of operations by better managing your dataflows to external resources in order to improve the planning of your information exchanges.
In addition to being a digital content distribution system, the Heysquid solution allows you to optimize your network and deploy your digital strategy on a large scale and always adapted to your target audience.
With Heysquid, the possibilities are multiple and customizable, so you can better manage your company's projects across the chain with ease.
Heysquid's content delivery system allows you to manage your document projects automatically and securely: save time on the management and delivery of all your projects, while maintaining control over the entire chain.
A COMPLETE SOFTWARE SOLUTION FOR THE DISTRIBUTION OF YOUR CONTENT
Heysquid is the ideal software for the entire management and distribution of all your content. It is an open-source content management and delivery system (CMS): it is strategic, efficient, secure and customizable to your company, its objectives and its end users.
With Heysquid's Content Delivery Network (CDN) you can manage and centralize your data flows to the distribution channels adapted to the specificities of your company and your users.
Optimize your distribution network of print and digital content for your organization:
Brochures
Magazines
Blog posts
Web pages
Websites, and more
With Heysquid, deliver a stream of quality information and content through the right distribution channels for an optimal user experience.
Find all your content easily, whatever the source (database, website, etc.), thanks to a more optimized and therefore easier search feature.
The Heysquid solution facilitates your customer relationship and helps you find your ideal clientele: delivering specific content to your audience has never been easier!
DISCOVER THE MICHELIN CASE STUDY
Michelin entrusted Heysquid with modernizing its content distribution and information system.
Rationalization, organization, distribution: Heysquid was able to create a customized solution especially for Michelin's business activity, with two very specific projects: the "Tourist Information" project and the "Michelin Guide" project.
Thanks to Heysquid, Michelin was able to simplify its information system and the distribution of its various specialized contents to the most appropriate audience: management of the authoring aspects, and publication and distribution of the Michelin Guide on various supports.
All this, while controlling and securing access to sensitive information.
As a result, Michelin was able to easily optimize the marketing of all its dedicated guides thanks to Heysquid's customized distribution system.
Do not hesitate to explore the Michelin customer story on our dedicated page!
Gain in efficiency and security with Heysquid in your content distribution project: create, manage and distribute all your professional publishing content in an appropriate and secure manner.
Heysquid is an efficient digital content delivery solution for your organization: from publishing strategy to developing all of your quality content, through dedicated distribution channels. With the Heysquid solution, distributing your quality content has never been easier! Come and meet us in our agencies all over France.
"Heysquid News helped us ensure the newsroom could meet its weekly deadlines during the 2020 lockdown and despite its organizational impacts."
"Heysquid, in its DITA configuration, has enabled us to produce the new offerings for on-board documentation in the new telematics systems at record speed.
Peugeot and DS customers will be the first to benefit from these innovations before the end of 2021."
A transition to digital begins with the implementation of a content management system that can centralize everything and adapt to existing processes.
A direct evolution of FACTORY, the group's Digital Asset Manager, Heysquid now offers many native features necessary for the proper management and reuse of all content.
Let's talk about it! We have solutions!